Sales & Leasing Consultant
Sales and leasing positions available.  Our successful sales and leasing professionals have a strong desire to succeed.  They come from a variety of backgrounds prior to automotive sales.  While experience in automotive sales is a plus it is not a prerequisite to succeed.
Sales and leasing candidates should possess the following characteristics:
-Outgoing personality
-Excellent verbal/written communication
-Strong negotiation and presentation skills
-Ability to "close"
-Professional in appearance and demeanor
-Self driven
Toyota Line Technician
Multiple Line Technician positions available.                                                                             
Preferred candidate should possess the following:
-Prior Toyota or other import dealer experience a plus                                                       
-State inspection license or the ability to obtain one within six months
-3-5 years of experience in a dealership environment a plus
-Be open to a flexible work schedule including Saturdays and/or Sundays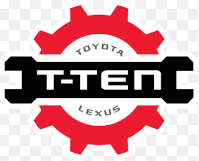 Toyota Express Lube Technician
Immediate openings for multiple Express Lube Technicians.

 
Preferred candidate should possess the following:
-Be open to a flexible work schedule including Saturdays and/or Sundays
-Ability to drive vehicles with a manual transmission




Apply for any of these positions in person at Mechanicsville Toyota
6546 Mechanicsville Pike, Mechanicsville, VA 23111